At a recent expo, we got the chance to talk to a fellow pumpkin lover about all the many things to do with Farmer's Market Organic Pumpkin puree. The resulting recipe is the sole creation of Ms. Julia Wills.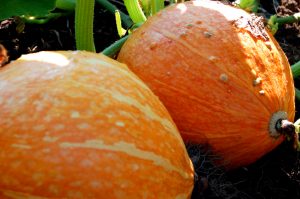 Julia's Pumpkin Face Mask:
1 can of Farmer's Market Pumpkin
1 cup fine ground sea salt
1 ½ tablespoons olive oil
10 drops essential oils (optional)
Combine all ingredients in a medium-sized bowl.  Apply to skin and leave on for 10 to 15 minutes.  Julia recommends tea tree essential oil for acne prone skin and rose oil for fine lines and wrinkles.