Learn More about Farmer's Market Foods
At Farmer's Market Foods, we are farmers first and foremost. In 1985, our husband and wife founders, Bill and Karla Chambers, bought their first piece of land in Oregon's famed Willamette Valley. One of our very first crops was pumpkin, and soon after opening our doors, we built our very own processing plant to puree our freshly harvested crops.
We have been perfecting and cultivating pumpkins organically for years. Today, we grow a proprietary variety that you can't buy anywhere else. We are also the home of North America's first plant-matter powered biogas plant. Our plant is unique in that we don't use any animal waste–only plant matter–to fuel it. The result is power that we use everywhere on the farm as well as liquid and solid plant matter that makes an amazing fertilizer for our fields. This fertilizer is both organic and vegan, which is unusual! Most organic fertilizers contain animal waste, bone meal or fish meal, but ours is 100% plant powered. 
Our smooth purees are perfect for daily use in soups, muffins, breads, pancakes, cookies, stews, side dishes, and biscuits – adding nutrition, fiber, and richness to meals. Create soul-satisfying gourmet meals with the Farmer's Market line of products: Organic Pumpkin Puree, Organic Sweet Potato Puree, Organic Butternut Squash Puree, and Organic Pumpkin Pie Mix infused with cinnamon and other traditional spices. 
Check out our recipes for more inspiration!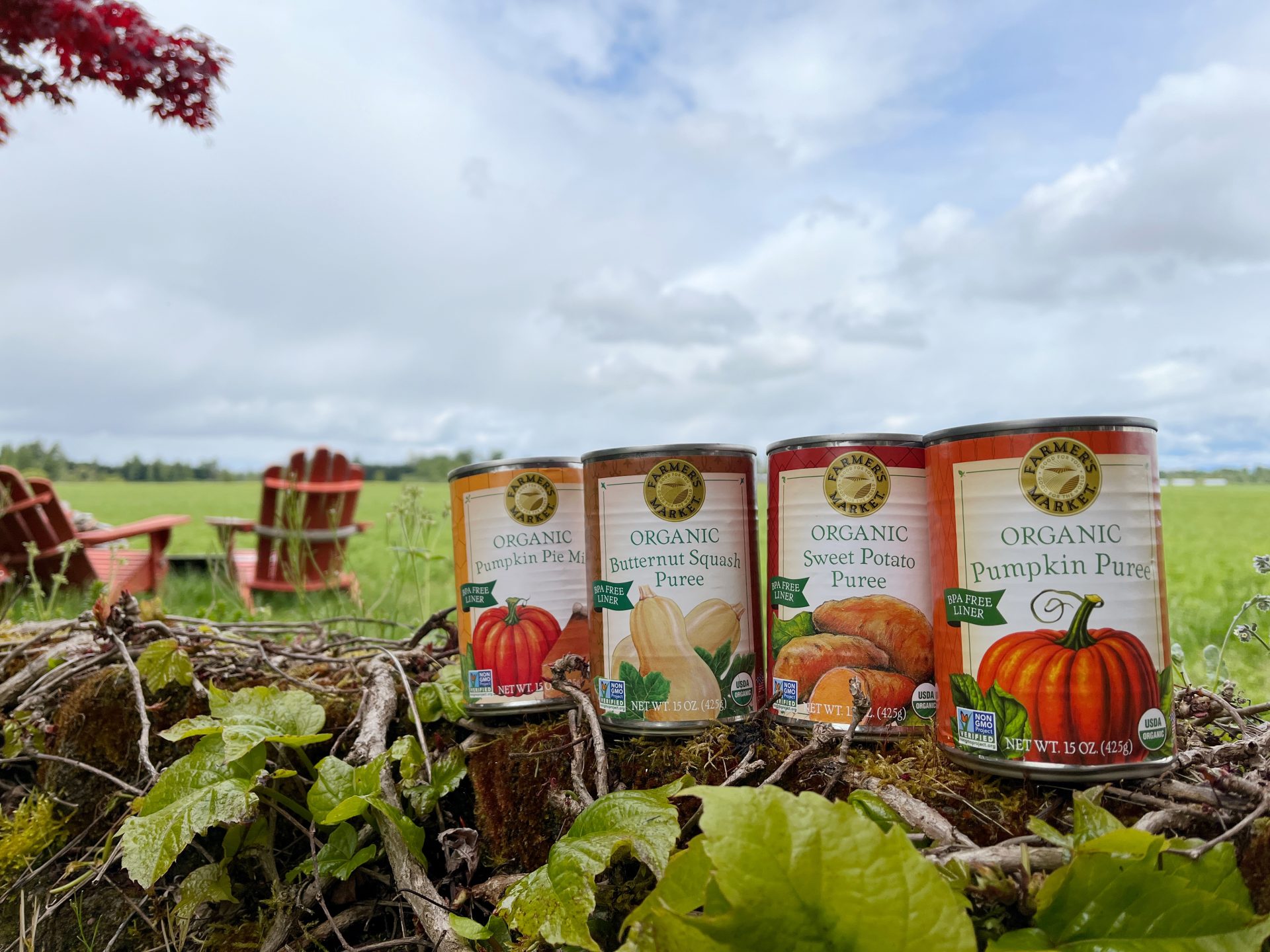 Good For You. Good For The World