We are so excited to announce our new Organic Sweet Potato Pie Mix is now available for purchase by the case at the Farmer's Market Foods store on Amazon.com. Look for it online and in a store near you this fall!
Why Sweet Potato Pie Mix? Well, depending on where you live, sweet potato pie is just as popular or more popular as pumpkin as a holiday staple, but there are very few nationally available canned sweet potato pie mixes for those wanting to make their own pie quickly and easily.
Since we started our farm and our processing business back in 1985 with a focus on pumpkin and sweet potato, it only seemed natural to share our love for sweet potatoes by giving them their own pie mix.  
Our blend of sugar and spices was lovingly crafted based on a family recipe, being careful not to over-sweeten it or cover up the natural flavor of our sweet potatoes with too much extra stuff. After all, our whole business of single-ingredient purees is based on letting the natural flavors of food shine through!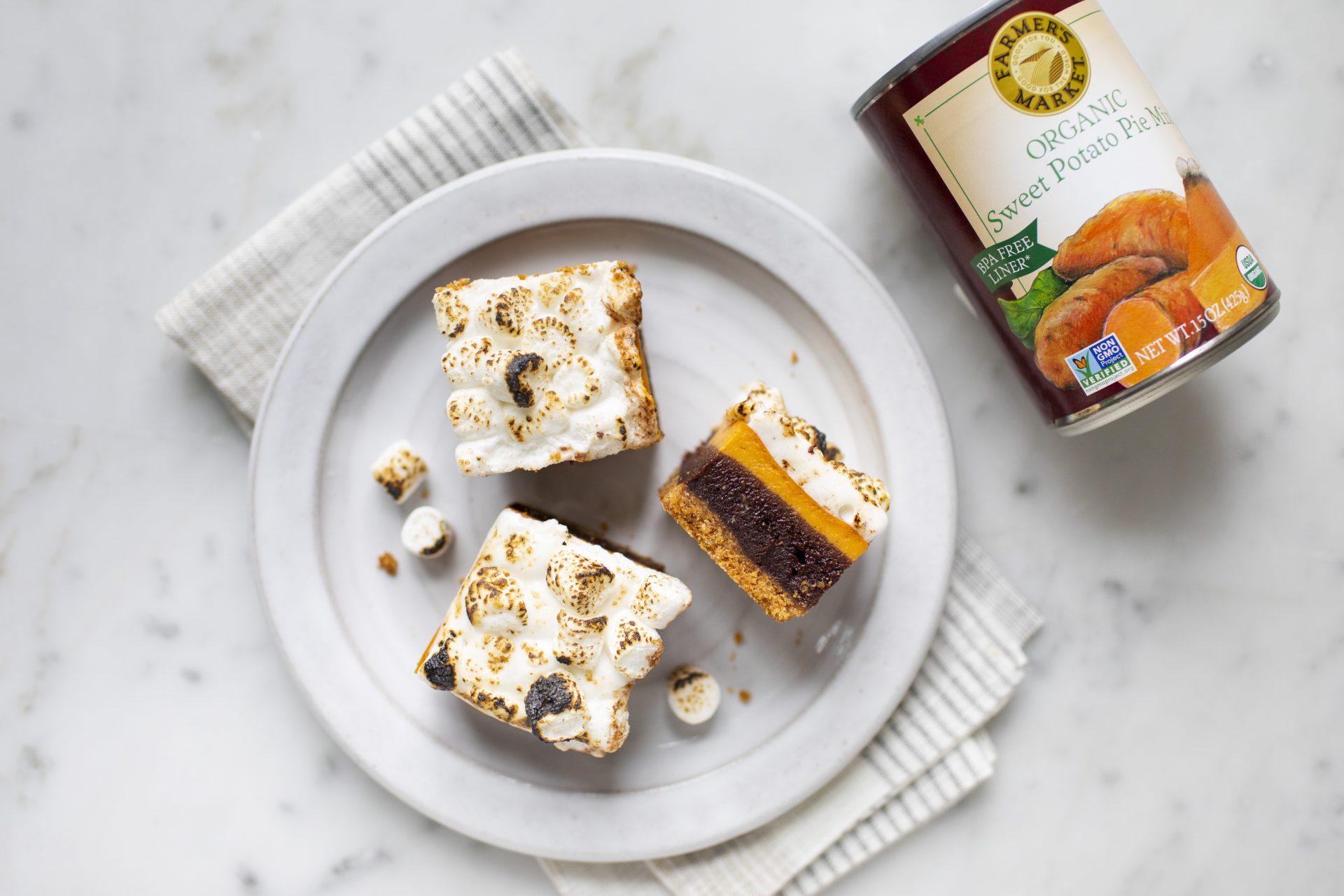 Keep an eye on our recipe section and follow us on IG, TikTok, or Facebook, where we will be working with the best recipe creators on social media to come up with fun new recipes and innovative uses for our Sweet Potato Pie Mix that go way beyond the holidays!
Have you tried our new mix? Do you have a great recipe idea? Let us know what you think!